A WORKSHOP FOR HOLIDAY PROPERTY OWNERS (HPO's)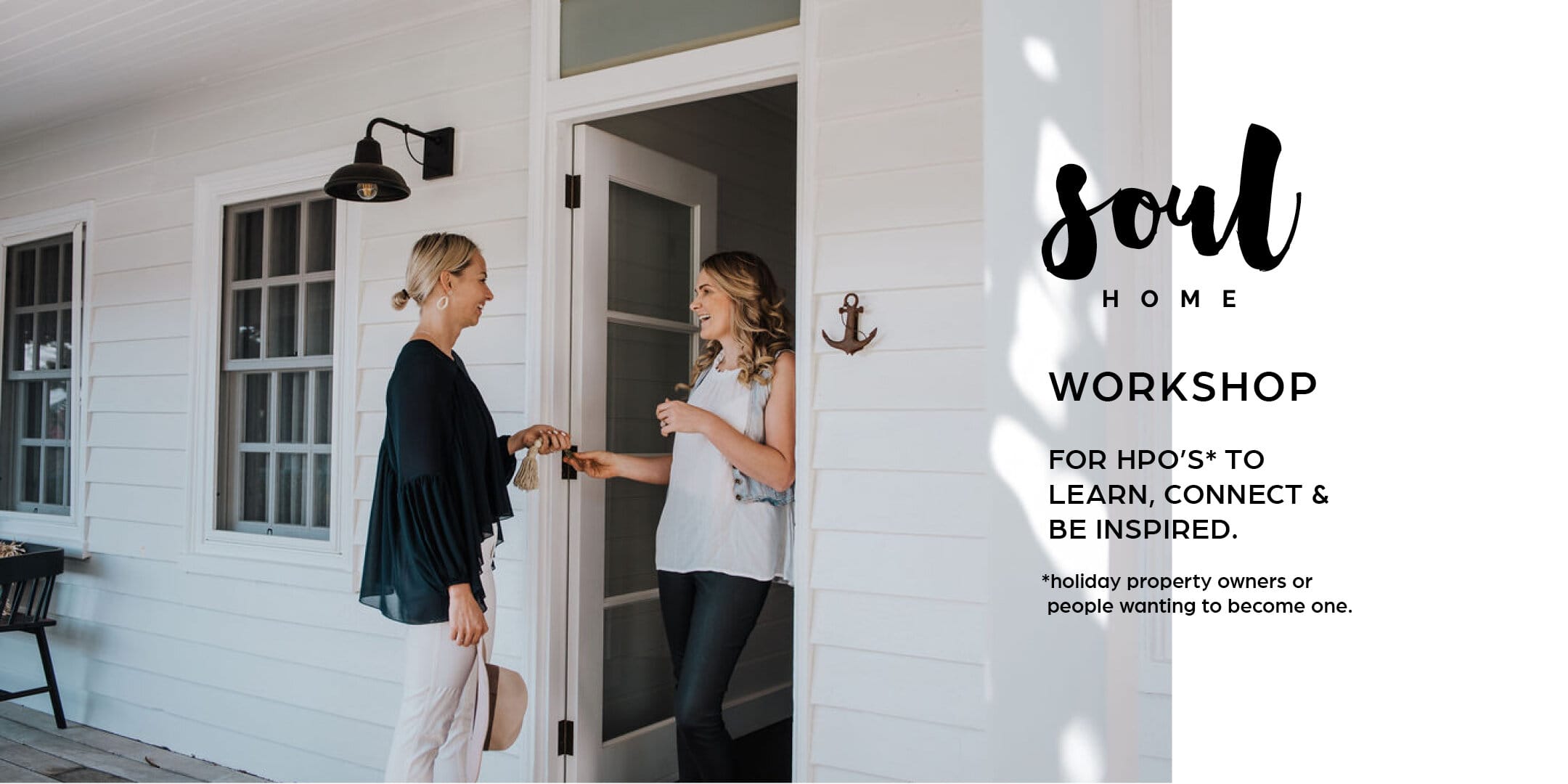 BUSINESS + MARKETING + STYLING
We're the CEO's of our businesses, carving out the lifestyle we want. Learn business and marketing know-how tailored to our industry. Get hands-on in our styling demo and tour holiday properties that wow. And all in the company of like-minded HPO's. Whether you're starting out or well on your journey, this workshop is for all HPO's.
Get the best of SOUL Home straight to your inbox. 
Only the latest biz know-how and inspiring things will be coming your way.
"The SOUL How-to Guide has changed the way we view our little shack. We've been open for over 18 months and learning the ins and outs along the way. Knee deep in major upgrades, I signed up for the guide, and we haven't looked back." – Karen Johnson, HPO
"The SOUL community is a wealth of information from real-life HPOs opening up conversations and questions between one another with great advice and support. I have learned so much in a small space of time!" – Melisa George, HPO
"I'm so glad that I have the SOUL How-to Guide to refer to whenever I need some inspiration or some practical help with the everyday issues. Simone covers everything you need to get started and continues to guide you along the way as you navigate the world of being an HPO. " – Louise Zoller, HPO