The North Beach House | North Narrabeen
A luxe stay with beachside vibes on Sydney's Northern Beaches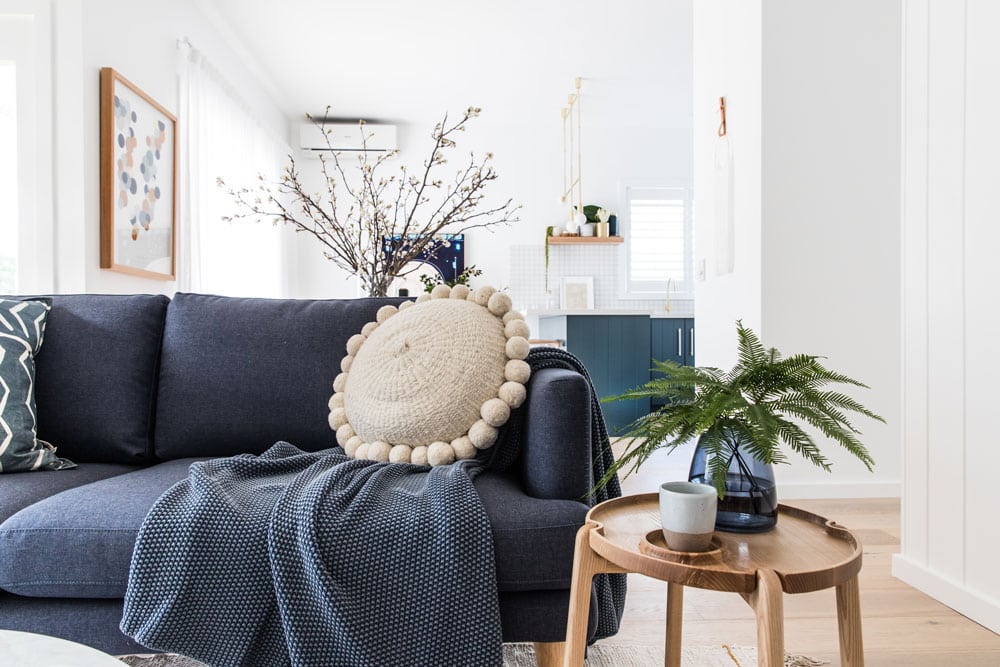 MUST GO PLACE FOR BREAKFAST

JUNE 2019 

| 2 PEOPLE | 2 NIGHTS
First Impressions
So cute! 
The property's located at the rear of the main house, but it was easy enough to find with the round sign at the front of the garage telling us we were in the right place. The beach house itself has a very feminine touch, from the pink front door to the pink hose to the pink and palm wallpaper in one of the bedrooms.
The House
Surprisingly the property felt so spacious. From the front door, you walk into the living area, which is next to the dining room and kitchen. Down the hallway, there are two bedrooms and a bathroom. I went with my colleague, Tahnee, so it was the perfect space for the two of us to come and work and be inspired at the same time.
The Styling
When Merrilyn (the holiday property owner), told me her daughter Simone (cool name right) was an interior designer, it really wasn't a huge surprise. From the patterned tiles in the bathroom to the coloured cabinetry in the kitchen, the finishes were impeccable.  
The styling nailed that holiday feeling we all know and love. We loved the wall signage that was tastefully done and told us what we needed to know, like where to get your coffee from. And there was no expense spared with luxe finishes, such as the Aesop toiletries and the linen bedding.
We loved
The beds were incredibly comfortable, and all the extras in the kitchen were so thoughtful – sourdough bread, yoghurt, muesli, and mineral water. Tahnee loved the location, as she would head off on her morning walks to the beach. For me, it was the little details that made this a great stay. Merrilyn definitely went above and beyond.
The Neighbourhood
Narrabeen is a coastal suburb that forms part of Sydney's Northern Beaches, and The North Beach House takes full advantage of its stunning location. The first night we didn't realise how close we were to the water. The beach is a five-minute walk in one direction, and Narrabeen Lagoon is a five-minute walk in the other. And although it wasn't swimming weather when we stayed (it was freezing cold), there was still plenty to do in the local area. 
There were a few restaurants and cafes near the beach, we ate both mornings at Oceans Narrabeen. I would drive back there just for their coffee if I could! But being so central, you could be at the supermarket within an easy five-minute drive.
As we were working, we didn't get out and about too much, but when we did, the area was friendly. It's the type of place people say hi and smile when you walk past!