The Building Designer Behind The PAUSE
Meet the Building Designer who helped bring our vision of The PAUSE to life.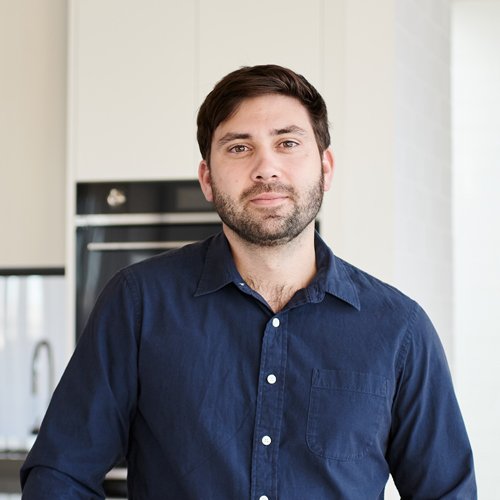 If you're building a holiday home, it's going to be a labour of love, and it has to have your personality within it. If you love it chances are others will too.
There's a whole lot that goes on behind the scenes of any build, even before you break ground. There are so many moving parts to align to make sure your vision comes to life. So, no matter how seasoned a builder or interior designer you are, your success comes from the team that surrounds you. 
Paul Grounds, founder of GÜD Studio, is our go-to building designer. Having worked with him for many years, I knew I could trust him to understand my vision and to listen to my ideas. What's more, he thinks about how people live in a home with a style that resonates with me. The lesson here is to team up with like-minded souls, that you can collaborate with. It is a complete game-changer for any build.
But, what exactly does a building designer do? They essentially provide similar services to that of an architect. They design the house, sketch building plans, prepare documents for council approval, calculate material requirements, and so much more. And this is what Paul did for us at The PAUSE. 
Tell us a little bit about you, and your style as a building designer.
I love designing homes, and I've been practising for just over ten years now, and it's coming up to three years since I founded GÜD Studio. 
I have this crossover with my style (an internal three-way tug-of-war) of the classic Australian beach shack, mid-century case study homes and Scandinavian minimalism. My style is relaxed and relates to its natural surroundings; I think nature should always be the focal point of the home, whether it be the garden, aspect or materials. End of the day, nature always wins. 
What was it like working with Ben & Simone as a building/interior designer duo?  
It was a dream! Simone has an amazing vision. From the beginning, she works with you, and has new and different ideas and concepts, Ben also. They are completely committed to the best possible outcome, and together, they can pull it off like nobody else. I feel like we work as a great team; Building Designer, Builder, Interior Designer Trio? (Haha). They are super easy to work with plus I always learn a lot in the process. Wins all round. 
What was Simone's initial brief for The PAUSE? Can you describe it in three words?
There may have been a few briefs (haha), but what I interpreted from them was a sanctuary, a place to relax, to feel at home in, far removed from everyday life. Simone wanted that real Australian holiday vibe – that feeling of coming back from the surf, sun-kissed and falling asleep in a chair before a big cook-up with friends for dinner. So, in three words, natural, inviting, coastal.
Where did you draw inspiration from for The PAUSE? 
To create that escape from your every day, I looked to classic old-worldly style beach house architecture, the Australian South Coast, the Soul of Gerringong, and the Balinese villa.
What was the biggest hurdle you had to overcome?
Honestly, council! Trying to appease the local council without compromising on design or amenity. As for the design challenge. Well, have you seen what we fit onto what is essentially a pretty small block? 
How do you feel about the final result, and what is your favourite part?
The whole house looks and feels amazing. But my favourite part of the build would have to be the teak, which is a hard, durable timber. It softens the coastal whites and gives the home the feeling that it has been there a lot longer than it has. Nature always wins! 
What advice would you give those looking for someone to turn their vision into reality with the design and planning?
My number one advice would be to find someone who you get along with, and who is willing to work with your ideas. It is a collaborative process, and no idea is too dumb, small or dispensable. So, finding someone who you can easily collaborate with is a necessity. 
And if you're building a holiday home, it's going to be a labour of love, and it has to have your personality within it. If you love it chances are others will too.