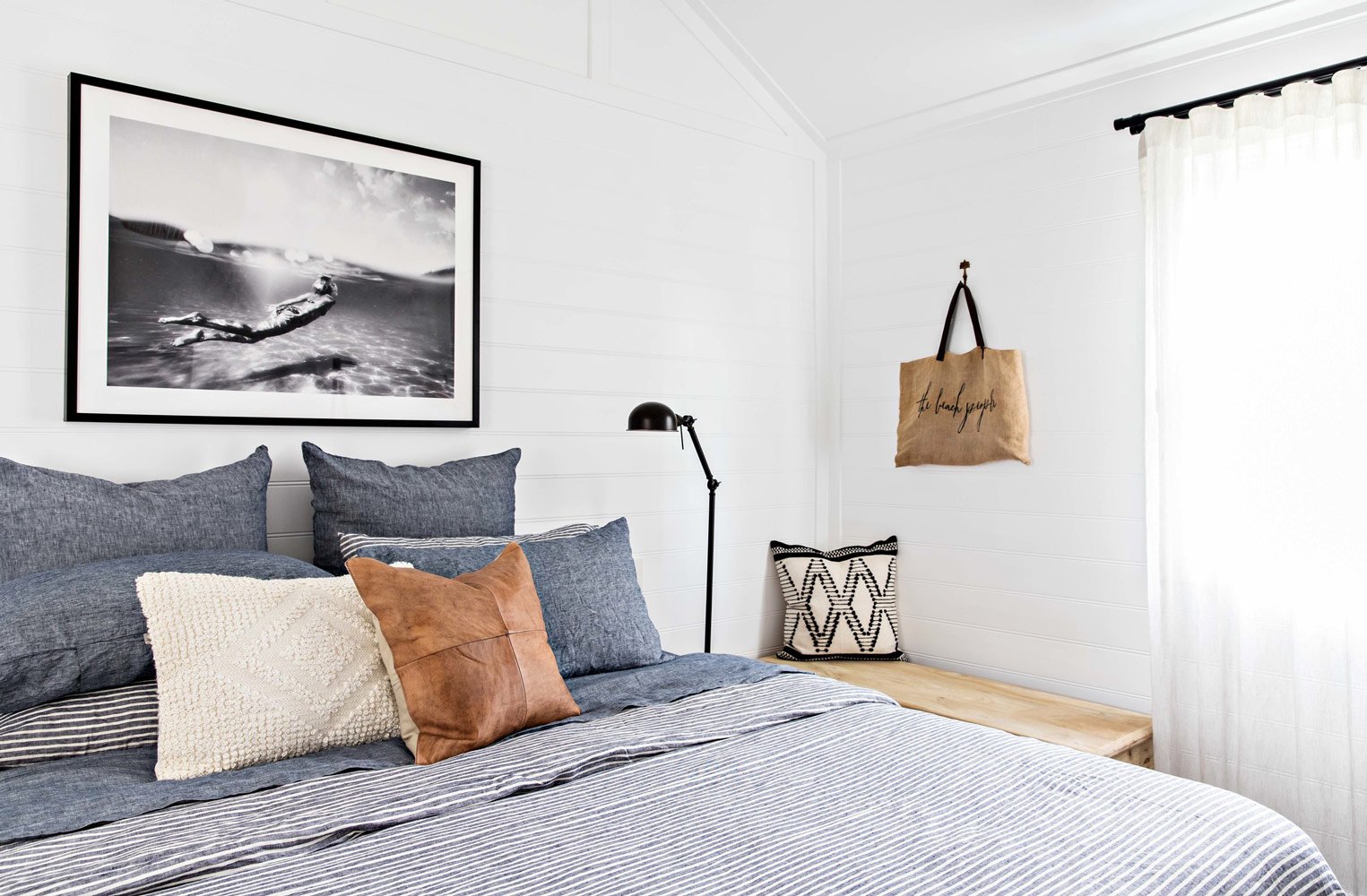 Finding there is a real movement towards organic and natural tones.
What brought to you starting Sea Tribe?
I had always wanted to have my own business, with the freedom to be my own boss. After working in retail for my whole adult life in various senior roles (from Visual Merchandising to Buying), I decided the time was right after I had my third child. I wanted something that gave me flexibility with the kids, but also something I was passionate about. I have always been interested in interiors and that was a major part of my previous retail experience, so I decided to create a brand that revolved around the style I love-mainly coastal with some bohemian accents.
What is the hardest thing about owning and operating your own business?
It would probably be switching off. It is like having another baby that you constantly think about. There aren't many days I don't think about the business, and do some form of work. This year, I'm trying to find a better balance, and learn to switch off the phone and computer at 5.30pm (this is still an area I'm working on).
What trends are you seeing in interiors from a global perspective?
We have always stuck to a fairly neutral palette ourselves, but we're finding there is a real movement towards organic and natural tones. Bringing the outdoors in, with greenery or dried palm fronds; Colours reminiscent of nature such as sage and olive tones, corals and dusty pinks, seafoam and mineral blue, along with natural materials such as raw timber, jute, hyacinth, etc. There will be a less is more approach to styling-it will be all about quality fabrics and designs (think linen, velvet, leather, etc).
How do Sea Tribe products help to create that holiday vibe at home?
It's all in the way the products are styled, and by piecing together a total look. Our products are the final piece in the overall jigsaw puzzle. We've designed our products for longevity, so they can easily move from room to room. We love adding a little something extra to our designs, whether that be a tassel, some fringing etc. This gives our products a luxurious feel, and what better feeling to have in your own home!
What's next for Sea Tribe?
Probably too many ideas! We would love to take our brand global. We are looking for stockists in various countries to get this started. There is also the possibility of a shop one day in the near future. It's all about timing and when the time is right, we'll look to expand. In the meantime, we are focused on developing new product designs to keep our online store interesting, and our customers excited.