Kas, owner of The Wren & Whippet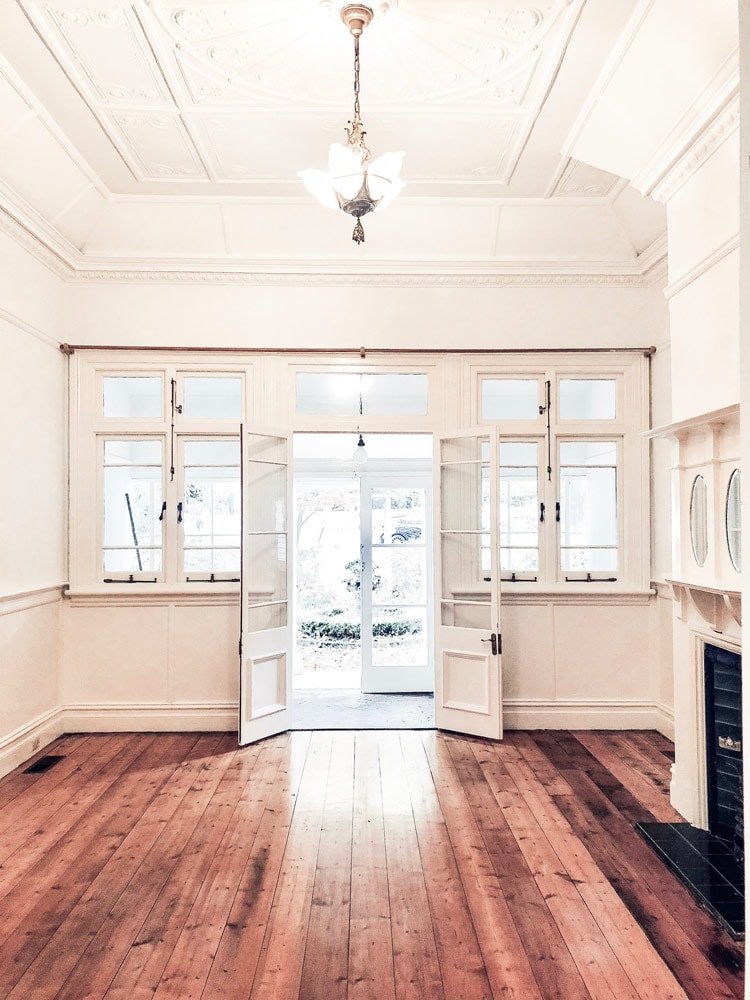 I believe it takes a community to make your holiday accommodation a real success.
How did you start the journey of being a holiday property owner?
It felt like we had come to a point in our lives where we had to make a big change. Until that point we had been trudging along this madness we call life, doing all those things we believed were important and then suddenly coming to a realisation that we were not actually "doing". I mean really doing. Living. Sucking the marrow of life so to speak. So when the time was right, and the opportunity presented itself, we decided that we weren't going to take our hard earned dollars and spend it on buying our home in Sydney. Instead, we chose to go all in or go home. We were going to take the Kevin Mc cloud challenge and see if we could in fact build our very own Grand Design home in the Blue Mountains and design it in such a way that it would be perfect for both Simon and I. I wanted the beautiful kitchen, cathedral ceilings and large lounge windows that would welcome the morning sun and radiate the home with such wonderful energy and Simon wanted the perfect sound system, media room, garage and workshop where he had planned to tinker away on vintage motorbikes and cars.
Three years later our dream came into realisation. We had blown the budget ten times over and had almost broken our bodies in the process but we were still alive. I had quit my job at a large LawFirm in the city where I had worked for 15 years, which was actually the entire length of my legal career, and then taken the plunge into starting my own Legal practice. And Simon, only to make our lives even more interesting decided to also become a business owner. As you can tell, we don't do anything by half measures.
So here we were, starting new businesses in Sydney, living in an old run down rental in the inner west, and having a beautiful showcase of a home in Leura, Blue Mountains, unused and waiting for happy memories and joy to flood its core. Simon and I were desperate to enjoy this home, but also were torn by our responsibilities in Sydney. That was when we decided that the only way we could actually afford to live in Sydney while also enjoying our property in Leura, was to rent it out as an Airbnb. And in that instant my life has never been the same.
You're currently working hard to open your latest accommodation in the the Blue Mountains, what is your vision for your holiday property?
After running our home as an Airbnb we then had a brilliant idea to sell after only a year. Actually, it horrified me. I had thought that this was going to be our forever home and had worked tirelessly to create a holiday accommodation that was more of a brand then simply a place people stayed in for a few days. I was also on this incredible learning trajectory and felt that selling the home went against my entire vision for Wren & Whippet. In fact I struggled with the idea of selling and would tell Simon that we would only sell if, to quote the Godfather, someone fell in love with this place and made us an offer we couldn't refuse. It didn't take long for that offer to be made. And like that we sold.
What was going to happen to Wren & Whippet? I had come to absolutely love hosting guests and sharing not only my home but the beautiful Blue Mountains to strangers who would call our place home for a short period of their lives. We decided to buy again but this time we were going to find a character home in Leura and renovate it. And suddenly I realised that this brand I had created was soon evolving into something new and something exciting. I had noticed that while we had our home opened as an Airbnb, we had been approached by so many businesses and Instagram Influencers who were looking for beautiful spaces to do photoshoots and create content. So I thought that this next home would be designed in such a way that it would not only be a beautiful home, but would also become the perfect space for photographers and creatives to use for photoshoots and to undertake Workshops. While I may open the property for short periods as an Airbnb, the real vision will be a creative dream and one that I hope will create much excitement in the Instagram world of visual storytellers and creatives.
What is the first thing you look/check for when you walk into a holiday property be it a holiday home or hotel?
I always gravitate to those areas in the home that I will spend the most amount of my time –the bedroom –no, I do joke, I actually gravitate towards the living areas where I feel the soul of the home. It is usually in the Living room that you see all those efforts the host has taken to make their home special and welcoming, from the comfortable sofas, to the beautiful fireplace and the pile of books and magazines laying there waiting for you to read them.
Name a place that most lived up to the hype?
In all honesty, I would not know where to begin. We have stayed in so many beautiful homes all around the world and in Australia. I will never forget, however, our excitement when staying at the Soul of Gerringong. I remember walking in and being in awe because every corner was better than I had imagined and was so tastefully and perfectly styled. It was one of those jaw dropping wow moments that I have always hoped my own guests felt when they walked into our property.
What's your advice for aspiring holiday property owners?
My best advice is to build a community around you. There is a saying that it takes a village to raise a child. I believe it takes a community to make your holiday accommodation a real success. I am a big believer that you cannot run a successful holiday property if you are not willing to form strong relationships with all those providers you rely on to have the home managed, and all those businesses that end up becoming your number one promoters and friends.Don't be afraid to get it wrong, to make mistakes and to learn from them. It can be very easy to see amazing and beautiful holiday accommodations on Instagram with thousands of followers and feel that there is no way your property would ever measure up to that level of success. It is best you define success to suit yourself, but to also grow. Keep growing. Keep learning from others. Reach out to others in the Instagram community to ask questions. And don't ever forget to create a home that feels like home to you!