Designing The PAUSE: Why Bigger Is Not Always Easier
The bigger your space, the harder it can be to design your home. Find out how I manage it.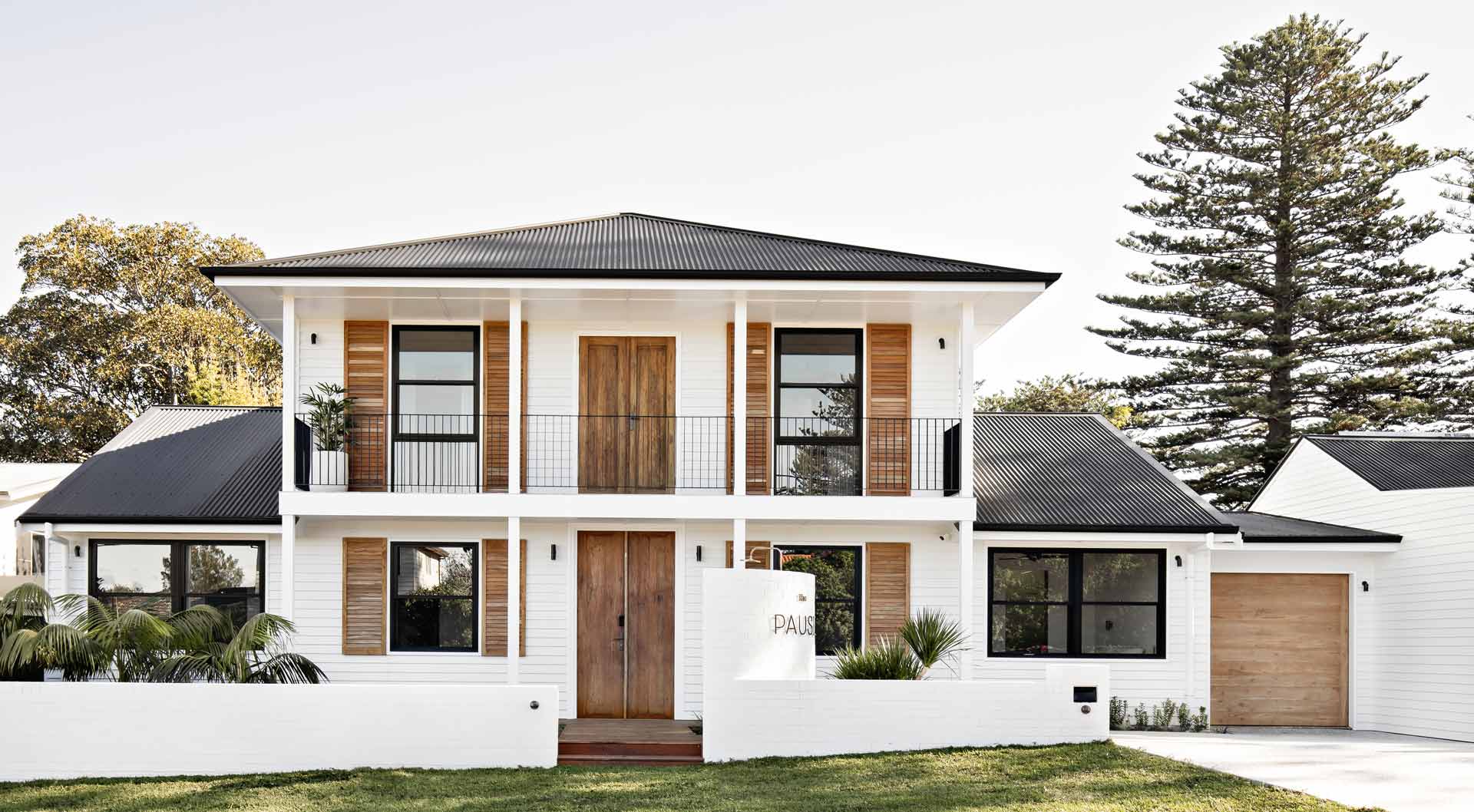 You have constraints you have to work within, but it's easier because they give you your boundaries.
You would think the more substantial your house or floorplan is, the easier it would be to design, right? Far from it. The bigger the space, the harder it is to get your proportions right. I'm a big fan of empty space, or what I call negative space (think hallways, voids, walkways and so on), but you don't want it to feel disconnected or soulless.
When you have a smaller space, you have the challenge of making sure you put each area to use, with things such as storage and fittings. You have constraints you have to work within, but it's easier because they give you your boundaries.  
Looking at the bathrooms I designed at The Pause, the four bathrooms downstairs are smaller, and I could only work with the space that I had. The upstairs bathroom, on the other hand, is huge, like literally double the size. This bathroom gave me the biggest challenge because I had more than enough room to fit in what was needed; shower, bath, vanity and toilet. The problem I had was how to make the space feel inviting and connected?
When writing this, I was still in the process of finishing the bathroom, so it is still a bit early to say if I pulled it off or not (fingers crossed). So far, I have used a few tricks of the trade, bringing in loads of natural light with the use of skylights, creating a feature with the brass wall light and adding a plant to fill the void between the vanity and toilet. The plant also has the added benefit of bringing some much-needed feeling into the room.
I know many of you are thinking why not use big pieces in a big space, but it's about using a mix. I love a small piece in a large area, it kind of plays on the space and adds that inviting yet quirky touch. It is all about getting the balance right. So, if like me and you're battling with what to do with a large space, know that you're not alone.
Stay tuned to see how the bathrooms come up at The Pause.
Four big design take-aways
Bigger spaces are more challenging than smaller

Make the space feel connected and have feeling

Mix up small pieces with big pieces in large spaces

Draw in natural light and create a feature to draw the eye to