Barefoot Luxe: SOUL Farmhouse Gets a Restyle
The restyle of SOUL of Gerringong's Farmhouse will have you lusting over its interiors.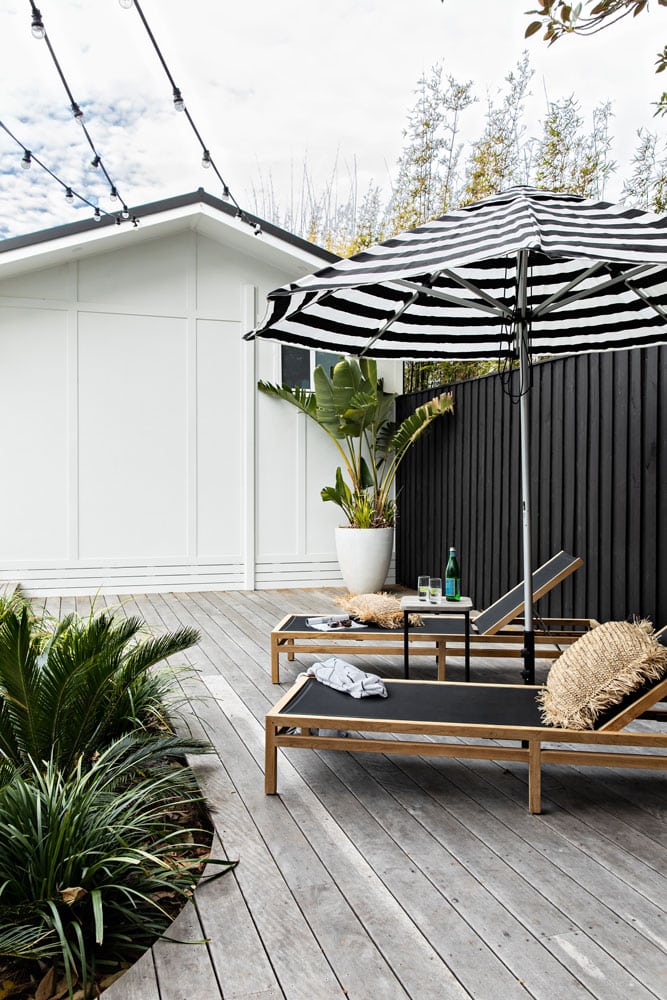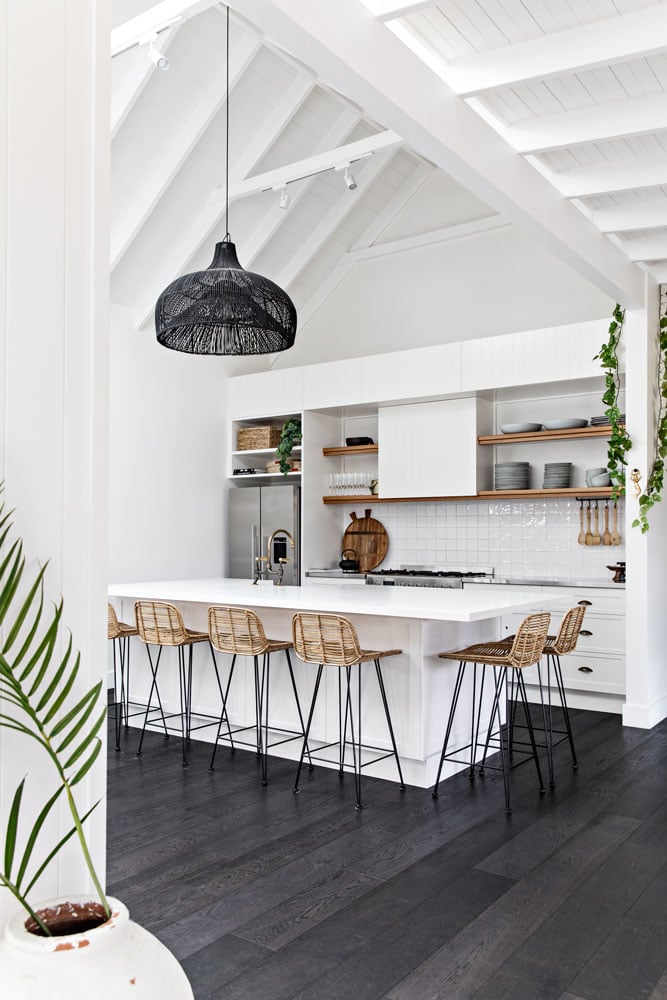 Know what you are trying to create rather than randomly pulling it together.
Use the 70/20/10 rule for each space.
Inside and out, the SOUL of Gerringong has been making waves across social media for its barefoot sophistication since it first opened as a holiday property in 2017. But this spring, Simone Mathews, the creator of SOUL of Gerringong, decided to mix things up by restyling SOUL of Gerringong's Farmhouse. Using her 70/20/10 styling rule, the Farmhouse now boasts a coastal meets classic meets monochrome look, and it's just as insta-worthy.
What influenced the restyling of the SOUL Farmhouse?
I wanted a feeling that was organic, inspired by nature and one that worked with the textures already in the Farmhouse. It was all about subtle changes, as I wanted a restyle without having to change everything. 
The original styling of the SOUL of Gerringong was such a success, why did you decide to restyle?
It was about keeping it fresh and to a standard that our guests expect. It wasn't about reinventing; instead, it was refreshing. The key pieces that make SOUL what it is are still there. It was about evolving. SOUL is approaching two years since it opened, so the restyle was to keep it fresh. Just like at home, your cushions can get a bit tatty, the rugs a bit worn and to be completely honest I was a little bit bored of the current style.
Describe some of the changes you made.
Inside, we basically 'de-blued'. The blue linen sofa has been swapped over to a grey cover, the artwork has moved to more of a monochromatic look and feel, and the linen bedding has added to the relaxed style. 
Outside, the outdoor deck was transformed with an oversized table, bentwood chairs and recycled timber sofas. We added sun loungers and umbrella to create a new chill-out space ready for summer, and the outdoor fire pit has some outdoor lounge chairs for our guests to relax as the sun goes down. It was all about subtle changes for that relaxed holiday style.
What's your favourite room in the Farmhouse now?
The living room. I love the monochromatic look with the featured canvas, the textured coffee table and the cushion combination. I just want to be in the space.
Tell us about some of your favourite pieces, and where did you source them from?
I love the touches of brass – the brass mermaid that sits on top of the fireplace mantle and the brass palm tree candle holders. They add an element of fun. These were sourced from a trip to Bali, check out Kim Soo for something similar. 
I also love the artwork in the front Farmhouse room (Drift Room) from Blacklist Studio, it subtly adds a bit of edge. And definitely the CULTIVER linen that is in all the Farmhouse guest rooms. 
Aside from the Farmhouse, did you make any changes to other areas of SOUL of Gerringong? 
The Cabana has a new feature artwork. I love it because you can see the black and white print from the deck against the dark walls. We also changed over the linen sofa to one from Byron Bay Hanging Chairs, and we added some pots with leather ottomans from Sea Tribe.
For other Holiday Property Owners (HPO's), when should they consider a restyle? 
A restyle is about freshening up the look without reinventing. Think about the key pieces that you can change that won't cost you the earth. And always remember it is about the style that suits your guests and area. Always keep that front of mind.
When restyling, should you restyle the whole house or can you do one room at a time?
You can definitely do both. But what you should always do is work with a vision board, know what you are trying to create rather than randomly pulling it together. Use the 70/20/10 rule for each space. And always have a connection from one area to another, it could be the tone of artwork to the colourings in the room or as simple as a touch of a material, i.e. brass hook or tassels etc.
Simone's Top Tips for Restyling
Replace items that won't cost you the earth, i.e. cushions, throws, and prints.

Don't over style, for every piece you take away only replace with one other item. You can be tempted to add more, but less is more, especially when it comes to holiday properties.

Have some fun. Holidays are a place for people to have fun so remember to incorporate that in your styling.

Restyle with eco-friendly in mind, think about bulk toiletries supplies rather than single-use items

Greenery. Always a must. If you find your plants are dying on you, use faux. 

Look at your items that have worn quickly, invest in quality pieces here to ensure the longevity of their use.